Table of Contents
Welcome to the 1st Annual AUPP Conference!
The AUPP Conference welcomes all active professional body piercers, apprentices, counter staff, studio owners and other body piercing industry professionals.

It is packed with educational seminars, networking opportunities, social occasions, and a showcase from some of our sponsors!

You do not need to be an AUPP Member to attend this event, however, spaces are limited and reserved for body piercing industry professionals* only and proof of recent employment (6 months or less) may be requested.

Sydney, NSW, Australia
23rd-25th October
| | | | |
| --- | --- | --- | --- |
| Private Event | Free tea & coffee | Free Wifi | USB Charging Ports |
Day 1 – Monday

Event Orientation – The AUPP 2023 Board of Directors

You're So Basic – William Campbell & Suzanne Hallett

Safe Practises in the Piercing Room – Ryan Ouellette

What I Wish I Knew – Adam Pemberton

Anodizing is Awesome! – Brian Skellie

Honing In on High Nostrils – Luis Garcia

Day 2 – Tuesday

Navel Piercing Variations – Ryan Ouellette

Curated vs Cluttered – Larissa Purves & Chloe Broomfield

Disposable Piercing – Patrick McCarthy & William Campbell

AUPP Piercing Talk Panel– Brian Skellie, Ryan Ouellette & Luis Garcia

Successful Surface Piercing – Luis Garcia

Don't Let the Bull Ring Bully You – Joeltron

Day 3 – Wednesday

Genital Piercings – Joeltron & Jessica Rabid

Studio Improvements – Cherry Sutherland

Modern Aftercare – Bree Montgomery & Suzanne Hallett

Wellness – Andre Meyer

Needles: The Cutting Edge – Brian Skellie

Photography Essentials for Body Piercing – Hayley Tierney
Social Events

Meet & Greet with Morning Tea
Monday 23/10 from 9.00 am – 12.00 pm (at registration check-in)

Morning Mingle with Tea & Coffee
Tuesday 24/10 from 9.00am – 10.00am
Wednesday 25/10 from 9.00am – 10.00am

Evening Hang Out
Details to come

AUPP Members Only Exclusive Lunch
Tuesday 24/10 2.15 pm – 3.15 pm

Farewell Dinner
Details to come

Registration

Mon 23/10: 9.00am – 10.45 am
(Event Orientation at 10.45 am)

Tues 24/10: 9.00am – 10.00 am

Wed 25/10: 9.00am – 10.00 am

All attendees are required to check in to the registration desk on their first day of attendance.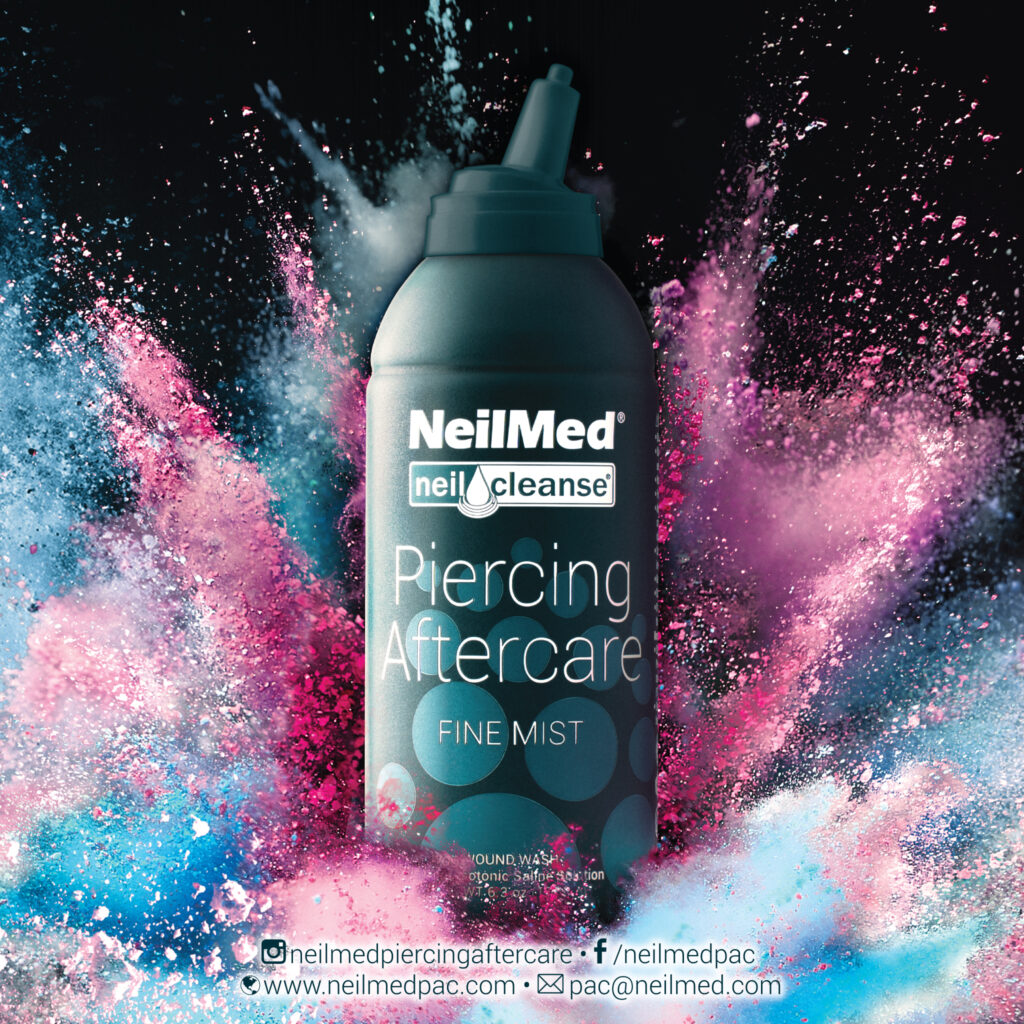 Event Sponsors

The AUPP would like to thank its sponsors for contributing to this event.

Sponsor Showcase

The AUPP Conference is excited to host a showcase for some of our selected event sponsors.

The showcase will allow attendees to browse merchandise, collect samples and gather information from participating sponsors.

Information about participating sponsors will be available closer to the event.
Anatometal Afterparty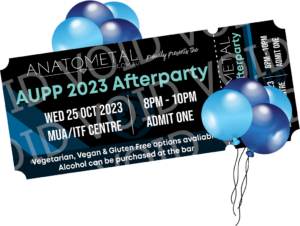 When:Wednesday 25th of October – 8.00pm – 10.00pm
Where:Conveniently, at the MUA/ITF Conference Centre
Dress to impress and end the week with a bang at the Anatometal Afterparty. A fully catered banquet will be provided (including vegetarian, vegan, and gluten free options) with alcohol available to purchase at the bar. Present your ticket upon entry.
Tickets will be included with your goodie bag upon checking in and are only valid for registered attendees.
Sleep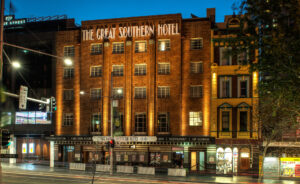 717 George Street, Sydney NSW 2000
Combines many charms of the old building with modern conveniences. With easy access to the city's entertainment, shopping and tourist attractions. It is an ideal location for business and holiday travellers seeking comfort and convenience.
| | |
| --- | --- |
| Cost | ~$175 a night |
| Distance | 7 mins walk |
| Hotel Rating | ★★★ |
---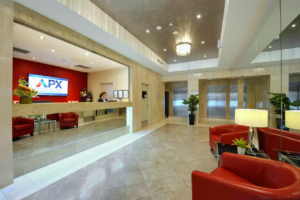 PX offers modern, self-contained accommodation with free Wi-Fi, as well as a fully equipped kitchenette in each apartment. Spacious apartments with large balconies in most rooms provide a comfortable home away from home, complete with modern amenities and convenient guest services such as laundry and luggage storage.
| | |
| --- | --- |
| Cost | ~$200 a night |
| Distance | 3 mins walk |
| Hotel Rating | ★★★★ |
---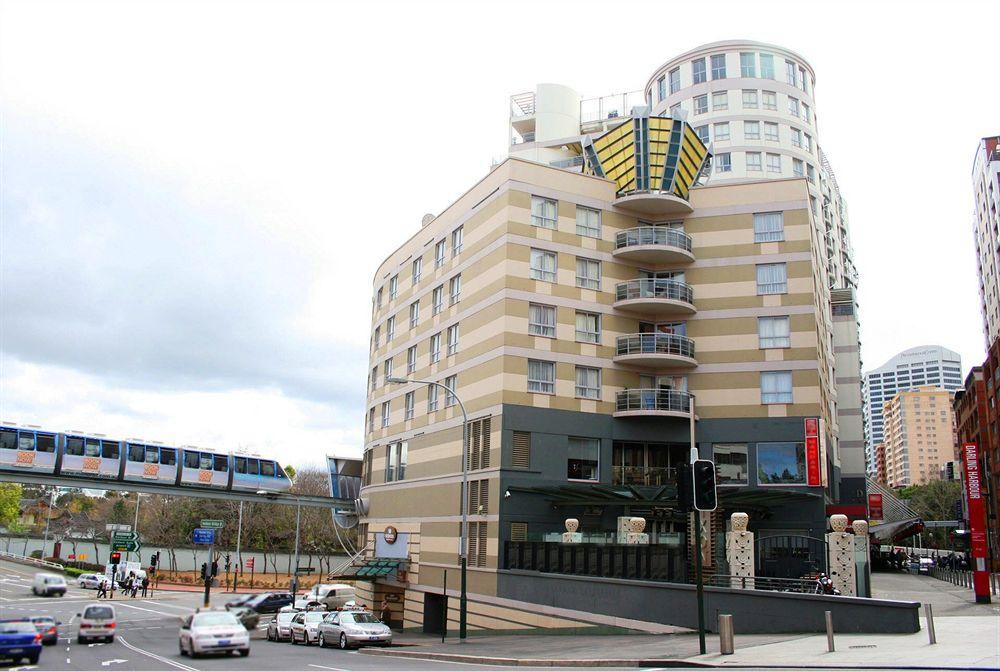 38 Harbour St, Sydney, NSW 2000
Make yourself at home in one of our stylish modern apartments, at Seasons Darling Harbour. Whether travelling alone or with a companion, our affordable boutique accommodation lets you experience Sydney like an insider. Designed with your comfort and convenience in mind, the modern amenities and spacious apartments at our central Darling Harbour location are guaranteed to make your stay a pleasant one.
| | |
| --- | --- |
| Cost | ~$250/night |
| Distance | 3 mins walk |
| Hotel Rating | ★★★★ |
---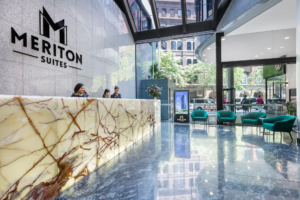 Indulge in pure elegance at Meriton Suites Kent Street, a timeless symbol of extravagance and grandeur designed by renowned architect Harry Siedler.
From the moment you step into this premier hotel in the Sydney CBD, you will be impressed by the meticulously curated surroundings. Designer furnishings and exquisite finishing touches radiate class.
| | |
| --- | --- |
| Cost | ~$270/night |
| Distance | 3 mins walk |
| Hotel Rating | ★★★★★ |
---
Novotel Sydney Darling Harbour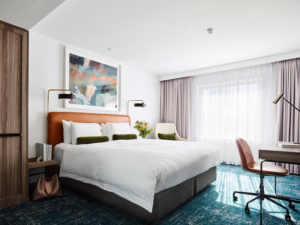 100 Murray Street, Circular Quay – Darling Hbr, Sydney NSW 2000
Whether you're travelling for business, leisure, or both, Novotel Sydney Darling Square is the perfect home away from home. The hotel offers 230 contemporary accommodation rooms with views overlooking the Darling Square precinct and The Chinese Garden of Friendship.
| | |
| --- | --- |
| Cost | ~$250/night |
| Distance | 15 min walk |
| Hotel Rating | ★★★★ |
---
Rydges Darling Square Apartment Hotel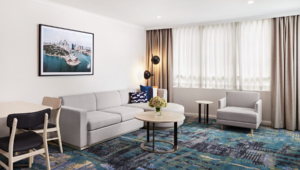 72 Liverpool Street, Sydney NSW 2000
Nestled in the centre of Sydney's CBD, just a stone's throw from the action, yet secluded in a restorative bubble of relaxation, Rydges Darling Square Apartment Hotel is an enthralling base to capitalise on everything the city has to offer. It's the perfect balance of intrigue and ease, elegance and simplicity, cosmopolitan flair and a welcoming sense of homeliness. Wherever you're coming from, you'll fit right in.
| | |
| --- | --- |
| Cost | ~$290/night |
| Distance | 1 min walk |
| Hotel Rating | ★★★★ |
All accommodation information, including prices, is subject to change and should only be used as a reference. Please ensure you pick a hotel within your budget and with your desired requirements.
| | |
| --- | --- |
| Australasian Teachers | International Teachers |
Event Policies
Event information is supplied as is and subject to change and alteration.
All attendees must register to participate in the conference.
Each attendee must provide valid identification during check-in.
The conference strictly prohibits the use, possession, distribution, or promotion of illegal drugs or any controlled substances on the conference premises.
Attendees found violating this policy will be immediately reported to local authorities and subject to expulsion from the event.
All participants must adhere to the conference's code of conduct, promoting a respectful and inclusive environment.
Harassment, discrimination, and inappropriate behaviour will not be tolerated and may result in immediate expulsion from the event.
Conference badges are required to enter all conference activities, including sessions, workshops, and networking events.
Badges must be visibly worn at all times within the conference venue.
Distribution of materials or promotional items must be confined to the designated areas.
Participants must familiarise themselves with the venue's emergency exits and procedures.
The conference organisers and venue shall not be held liable for any loss, injury, or damage to personal property during the event.
The conference organisers reserve the right to make changes to the event program, including speakers, sessions, and timings, if necessary.
Volunteering
Got some spare time around conference and want to help out?
CLICK HERE TO EXPRESS AN INTEREST TO VOLUNTEER
Got Questions?
Looking forward to seeing you there!